I'm gonna start this post with something obvious: I love TV shows.
If you know a bit about me, you probably know that I'm always either watching a serie or catching up with some other. Look, here's some info to corroborate it: In the last eight months, I've spent 191 hours watching TV shows on my own. That's equal to 8 full days approximately. And I haven't counted that, if that's what you were thinking. I got it from Episode Calendar.
That being clear, you can imagine that I am a fan of a lot of shows. Today, I have a list (not in any specific order, because choosing was way too hard) of my absolute faves. From iZombie to Stranger Things, GET READY!
iZombie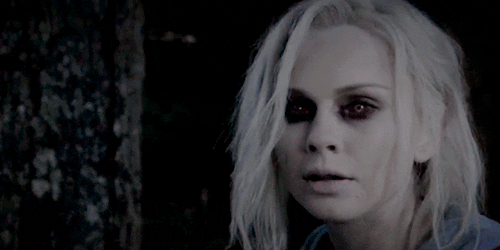 Oh, my beloved iZombie.
I found the show a long time ago through social media and I didn't think I'd like it, but here I am!
The show is about Liv Moore, who, in a boat party, is turned into a zombie. To calm the need of new brains to eat, she takes a job at the morgue of the hospital she used to work in, as a medical resident. Whenever she eats a victim's brain, Liv temporarily obtains some of their personality traits and experiences flashbacks of their murders. She uses all that information to help Clive Babineaux, a detective, solve the crimes.
Favourite episode:
2×10 – Method Head, where Liv eats the brain of a young actor starring in a zombie TV show.
Cast:
Rose McIver as Olivia (Liv) Moore
Malcolm Goodwin as Clive Babineaux
Rahul Kohli as Ravi Chakrabarti
Robert Buckley as Major Lilywhite
David Anders as Blaine DeBeers
Game of Thrones
My favourite of all the favourites!
Game of Thrones it's set in the fictional Seven Kingdoms of Westeros and the continent of Essos. The series show the violent dynastic struggles that live the noble families everyday for the Iron Throne of Westeros, while other families are fighting for independence from it. As the show keeps going, it also shows different stories from the North and the continent of Essos.
Favourite episode:
When talking about Game of Thrones, you can't ask me about my favourite episode. Absolutely all of them.
Cast:
Peter Dinklage as Tyrion Lannister
Lena Headey as Cersei Lannister
Emilia Clarke as Daenerys Targaryen
Kit Harington as Jon Snow
Sophie Turner as Sansa Stark
Maisie Williams as Arya Stark
Nikolaj Coster-Waldau as Jaime Lannister
Eye Candy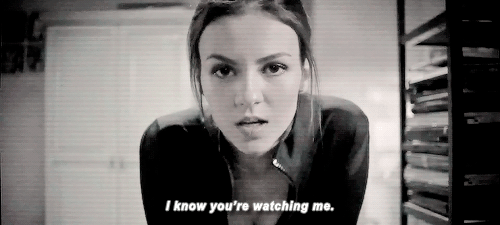 When I was younger, my absolute favourite TV show was Zoey 101, where Victoria Justice played Lola. As a fangirl, when I found out that Victoria had a new show, I had to watch it, obviously.
Eye Candy is about a woman, Lindy, who, when a friend creates a profile with her name on a dating app, suspects that one of her online dates is a serial killer. With the help of one of his friends, Jake, a detective, she tries to find who the killer is.
Favourite episode:
1×07 – SOS, where a couple is attacked in an apartment they rented online, and Jake asks Lindy to help him.
Cast:
Victoria Justice as Lindy Sampson
Casey Deidrick as Tommy Calligan
Teen Wolf
Teen Wolf starts when Scott McCall, a totally normal teenager, is attacked by a werewolf and becomes one himself. Scott and his human best friend, Stiles, have to deal with Scott's lack of control at first, people who suspect of the changes in his personality and physical condition and his girlfriend's family, who, unfortunately, are werewolf hunters.
I have mixed feelings about this show. I loved and enjoyed seasons one, two and three. Then season four came, and… what a disappointment. After that, I didn't keep watching the next seasons. But, even though I haven't seen the whole show, I feel the need to put it on the list.
Favourite episode:
I truly can't choose one, so I'm gonna say season 3. From episode 1 to 24.
Cast:
Tyler Posey as Scott McCall
Holland Roden as Lydia Martin
Dylan O'Brien as Stiles Stilinski
Tyler Hoechlin as Derek Hale
Orphan Black
Soooooo I started watching Orphan Black last week and I've already finished the whole show. And now I have to wait until season 5 in June. SO MESSED UP. 
What. a. MASTERPIECE. 
The show starts when Sarah Manning, a rebellious punk, witnesses the suicide of a woman who looks exactly like her. For some weeks, she pretends to be that woman, and, trying to find the reason of her suicide and the reason why she looks just like her, she finds the Clone Club, a group of women who share the same face and the same curiosity about their creation.
Favourite episode:
All of them.
Cast:
Tatiana Maslany as Sarah Manning / Alison Hendrix / Cosima Niehaus / Helena / Rachel Duncan / Beth Childs / Krystal Goderitch / Veera Suominen (M.K.) / …
Jordan Gavaris as Felix Dawkins
Maria Doyle Kennedy as Siobhan Sadler
Kevin Hanchard as Detective Art Bell
Kristian Bruun as Donnie Hendrix
Skyler Wexler as Kira
Ari Millen as Mark Rollins / Rudy / Ira / …
Evelyne Brochu as Delphine Cormier
Stranger Things
Season 1 of Stranger Things is set in 1983, in Indiana, when Will, a 12-year-old kid vanishes mysteriously. The show is basically about his mum, a police and his friends, Mike, Dustin and Lucas, trying to find him, with help from Eleven, a psychokinetic girl who claims to know Will's location.
I watched the show some weeks ago (in approximately two days) and OH MY DEAR GOD. I'm so in love.
If you haven't watched it, please, leave now and go watch the show.
Favourite episode:
All of them. Again.
Cast:
Finn Wolfhard as Mike Wheeler
Millie Bobby Brown as Eleven
Winona Ryder as Joyce Byers
David Harbour as Jim Hopper
Gaten Matarazzo as Dustin Henderson
Caleb McLaughlin as Luke Sinclair
Natalia Dyer as Nancy Wheeler
Charlie Heaton as Jonathan Byers
Noah Schnapp as Will Byers